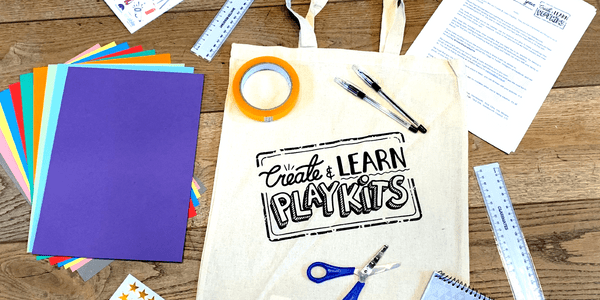 Create & Learn PlayKits
Welcome to your Create & Learn PlayKit
This video will give you an insight into information about your summer sketchbook, and how to use it in the great outdoors!
Inspired by local National Trust house 575 Wandsworth Road, this kit encourages local children to engage with nature and their environment whilst supporting the development of positive mental and emotional wellbeing. The kit includes a quality sketchbook designed by artist and RCA graduate Hannah Coulson, with contribution from local artist Raksha Patel, and features a range of creative activities, with plenty of blank pages for their own artwork and ideas.
Being creative can feel like magic.
Since June 2020, Battersea Arts Centre has partnered with Wandsworth Council, and creative organisations across the borough to make and distribute over 6000 creative activity kits to 46 Primary Schools and 16 community groups/ summer schemes.
After the first version of the kits being made last summer and again in a Christmas iteration during the second lockdown, The Create & Learn PlayKits have since won the national Hearts for the Arts Award for Best Arts Project for providing over 4000 children in Wandsworth with resources in a "really heart-warming and simple example of what a big impact small targeted local initiative can achieve."
Building upon the success of the scheme and following consultation with headteachers, the consortium have created a new kit in 2021 to support children's creativity and wellbeing – for a summer of outdoor creative play.
This summer, the consortium hopes to be able to provide 4000 6-10 year olds with kits through a collaboration with schools throughout Wandsworth, as well as aiming to make the sketchbook of activities available to every child in Wandsworth.
The consortium of partners includes Agora Arts Circle, Battersea Arts Centre, Creative Wandsworth, Nine Elms Arts Ministry, Roehampton R.O.C.K.S, Royal College of Art, Wandsworth Council and 575 Wandsworth Road (National Trust).
The project is generously supported by Arena, Battersea Power Station Foundation, Battersea United Charities, Big Local SW11, Big Yellow Storage, ISG, National Education Union Wandsworth, Sale, SenTalk, Southside Shopping Centre, Thomas Foundation and Wandsworth Council.
You can download a digital version of our latest kit here:
Download your digital Create & Learn PlayKit
If you would like to find out more about the project and how to support it please email lydiap@bac.org.uk
HEARTS FOR THE ARTS AWARD | JUDGES COMMENTS:
"This is a simple idea, beautifully executed. Putting affordable creativity into the hands of children."

Samuel West, actor and director

"A wonderful example of a community responding to specific need and bringing art and creativity into the homes and lives of the children involved…. really heart-warming and simple example of what a big impact small targeted local initiative can achieve."

Mariella Frostrup, journalist and broadcaster

"The simplicity of the project is brilliant and enabling so many kids to access the joys of creativity is hugely worthwhile."

Francesca Martinez, comedian, writer, actress

"Direct, impactful creativity delivered straight to the young minds who will have charge of our culture in the future."

Adrian Lester, actor and director