Far Apart but Close At Heart
Looking Beyond Lockdown:
How UK arts organisations can continue to support young people's wellbeing.
During 2020, 5 UK based arts organisations joined with People's Palace Projects and Queen Mary University to research the impact the Covid-19 pandemic had on young people's well-being and their engagement with the arts. The project is critical as many stakeholders ask why we should go back to the physical, when the digital space has been so successful in increasing reach and reducing costs.
How did the pandemic affect young people? And what needs to happen now?
Young people are leading the conversation – join us at BAC on 13 May to be a part of it.
Please RSVP to this email michellew@bac.org.uk to attend. Feel free to let us know about any contacts or young people you would love to invite.
Event Information
This event is free, with drinks and nibbles provided.
This event will take place in our first-floor rooms, which are accessible via stairs or our lift. Our first floor has an accessible toilet, men's, women's and gender neutral toilets.
This will be a Relaxed event. This means we will encourage everyone to do whatever comes naturally to them in order to fully participate in this event. For some people, this could mean feeling free to make noise or tic if that comes naturally to them. For others, it could mean moving or changing their position so they are comfortable. We will also have a chill-out space available on our first floor for you to take breaks.
Please contact Michelle on michellew@bac.org.uk or call 07384 815 080 if you would like to ask more about our access provisions.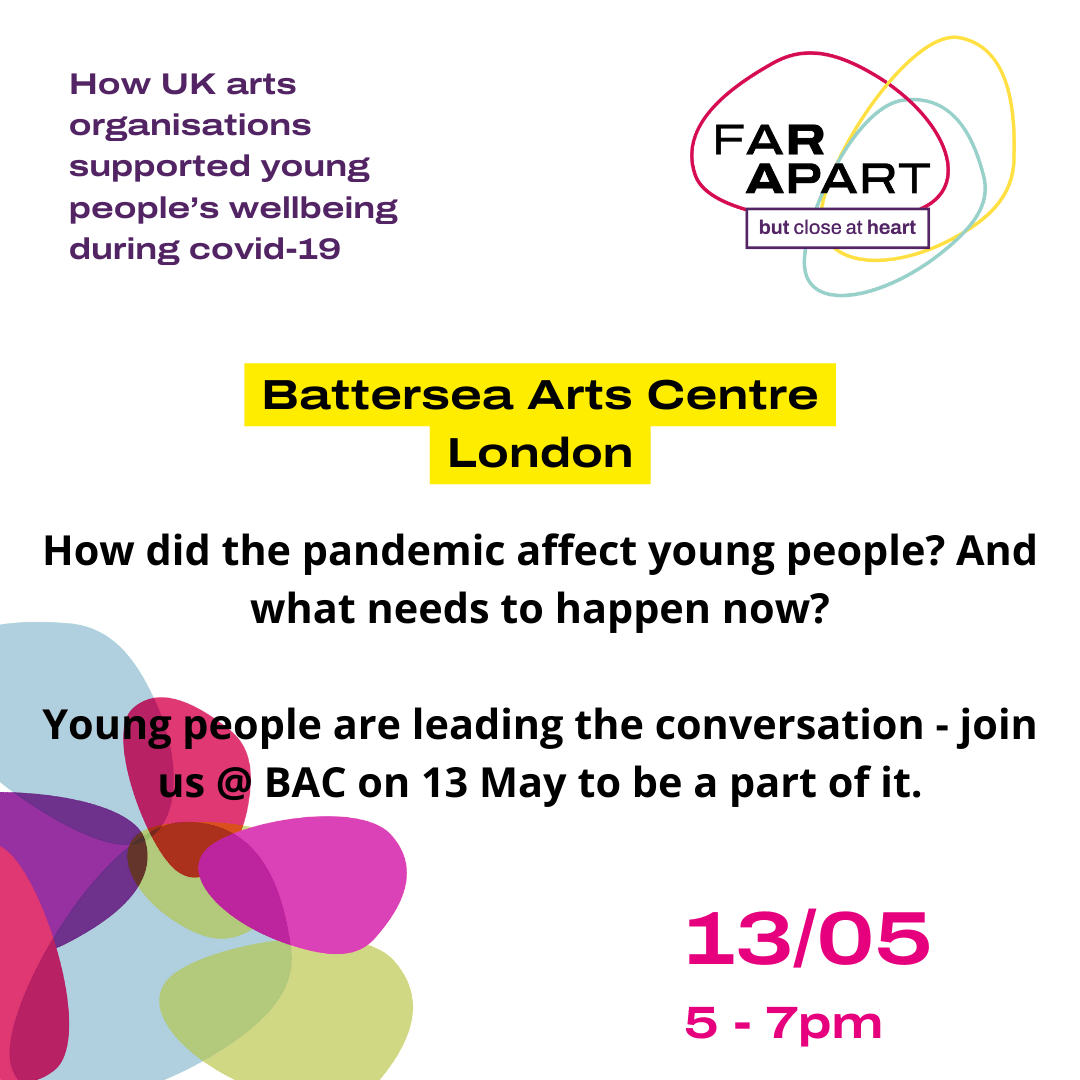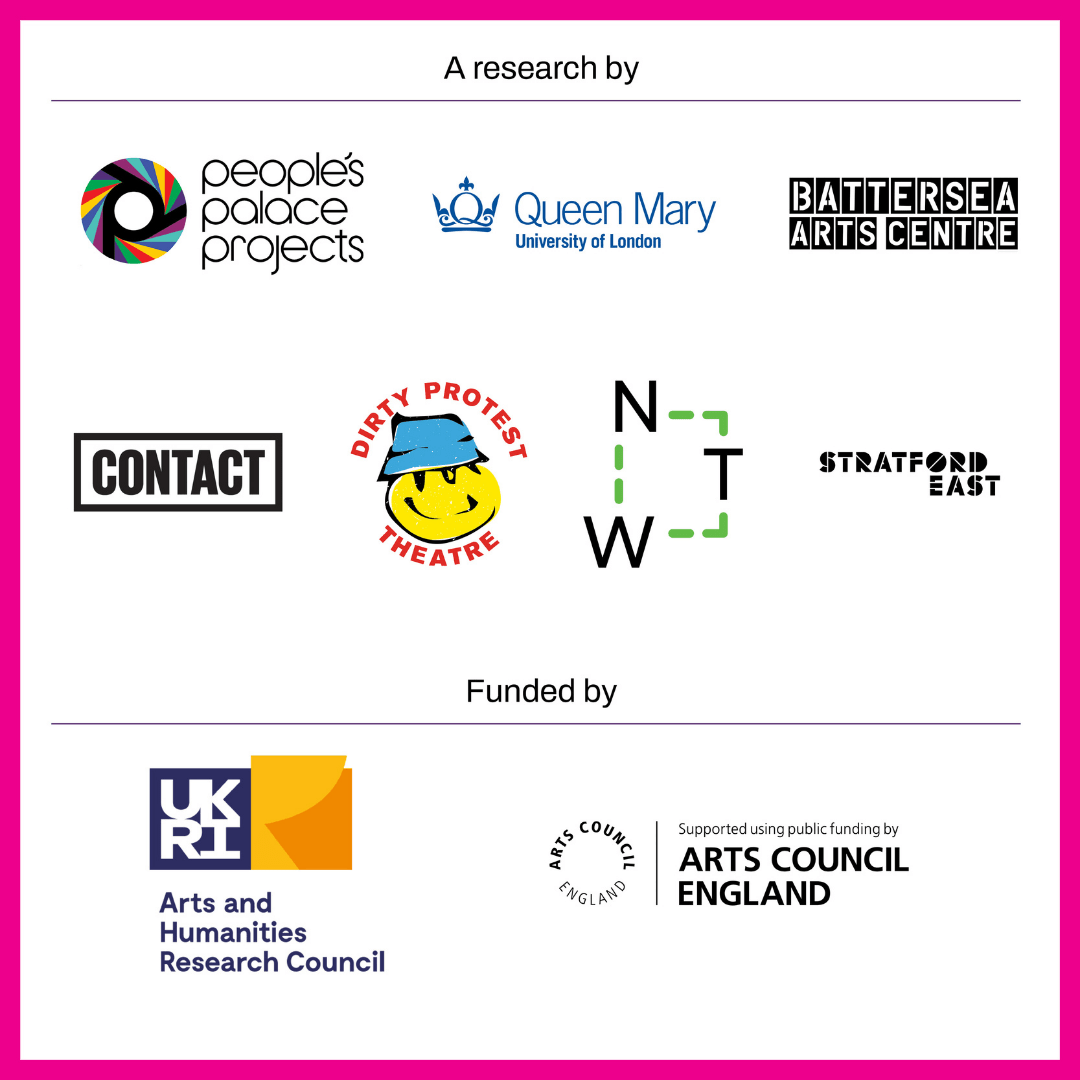 CREATE WITH US
We have plenty of opportunities all year round for you to get involved with our programme and create with us.
Head to our Create With Us page for our current projects.
CREATE WITH US