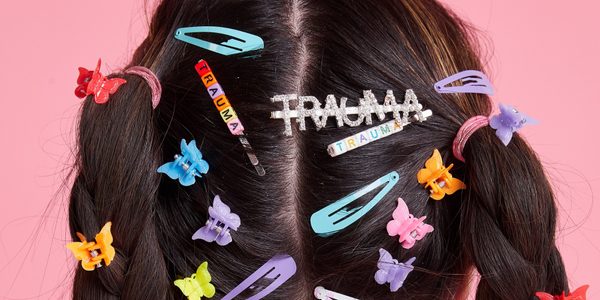 Information
Time: 7.30pm
Tickets: Pay What You Can (Recommended Price £16)
Running Time: 60 mins
Age Guidance: 15+
This event takes place in person in our Council Chamber.
"Have you ever trauma dumped? TikTok tells me this show might do that but don't worry we can just trauma bond"  
Demi is obsessed with trauma, childhood trauma, naming it, analysing it, healing from it, and getting-on-stage-to-perform-it. That last one might be a trauma response but you can decide that. Having entered her 30's Demi expected to be more whole, more healed, to not still feel like a child. Because trauma lives in the body and the body keeps the score, and we all know what that means. Disclaimer: Demi doesn't know what that means. 
The Trauma Show explores the impacts of adverse childhoods, making a show and dance out of it, mourning our little selves, 'therapise' culture and how TikTok can heal us all. 
This performance is Pay What You Can.
Tickets from £6. If anyone feels they need to pay under £6 please contact Box Office, on boxoffice@bac.org.uk or call 0207 223 2223
The Pay What You Can Scheme removes a financial barrier, giving everyone the chance to see our shows. This is made possible by those who are able choosing a higher price point, and for this you can be guided by the recommended price. Thank you for supporting us and the community by continuing to book with us. We look forward to seeing you soon.
Choose Dates & Book
The default price is our suggested price per ticket. Any amount paid over this will help us continue to make our events accessible to everyone.
No events could be found. Please try again
ACCESS
PRE EVENT INFORMATION
This event takes place in person in our Council Chamber. This space is on the first floor, with step-free access via a lift.
If you have booked a ticket you will receive an email from us before your performance detailing important information about your visit.
PERSONAL ASSISTANT/COMPANION TICKETS
If you require the assistance of a friend or helper to attend, we can make a free ticket available for your companion. You can book access companion tickets online or contact the Box Office to book by emailing access@bac.org.uk. 
To book a free access companion online:
log in to your account here
go to 'Other preferences' and tick 'I require a personal assistant/companion'.
Choose the performance, date and seats you would like and if you add at least 2 tickets to your basket, then one of these will automatically become free.
PERFORMANCE INFORMATION
Captioned performance: 25 October, 7.30pm
Find our more about captioned performances.
BSL Interpreted performance: 4 November, 7.30pm. Sandy Deo is the BSL interpreter.
Find our more about BSL Interpreted performances.
Content
Themes of childhood trauma, addiction and abuse
Potentially distressing scenes
No sudden loud music or noises
All performances will be Relaxed. We invite you to make yourself comfortable and move around if you need to and if you need to leave the performance at any point you will be allowed to return to the space when you feel ready.
CREDITS
Lead Artist: Demi Nandhra
Executive Producer: Rafia Hussain
Assistant Producer: Humira Imtiaz
Director: Francesca Millican-Slater
Set & Costume Designer: Katherina Redeva
LX Designer: Lizzie Moran
Composer & Sound Designer: Iain Armstrong
Production Manager: Lizzie Moran
Care Coordinator: Viv Gordon 
With thanks to Ali Wilson, Paula Varjack.
Commissioned by In Good Company, Cambridge Junction, Contact Theatre and Battersea Arts Centre, in association with Fierce Festival. 
Co-commissioned by Derby Theatre, Attenborough Arts Centre and Nonsuch Studios.
Supported by Unlimited, Arts Depot, Jerwood 1:1 fund, Another Route, Belgrade Theatre, Worcester Uni.

WE'RE GOOD TO GO
We have been recognised by the National Tourist Associations of Great Britain and Northern Ireland, that we are operating within the COVID-19 Industry Standard.

FACE MASKS
We encourage all audience members to wear a mask whilst sat in performance spaces and when moving around our building (unless you're exempt).
SOCIALLY DISTANCED PERFORMANCES
We have a limited number of socially distanced performances for most shows, so you can choose when you feel most comfortable attending.

BOOK WITH CONFIDENCE
Our COVID booking policy means that it's easy to exchange your tickets if you are unable to attend.
YOU MIGHT ALSO LIKE...

19 - 22 October
The Shadow Whose Prey the Hunter Becomes
A sly theatrical revelation inspired by mistakes, mis-readings, mis-leadings and misunderstanding, SHADOW reminds us that none of us are self-sufficient and all of us are responsible. 

6 - 14 October
Jezebel
Jezebel is a dance performance inspired by the 'Video Vixen': female models who appeared in hip hop video clips in the late '90s and early 2000s. 

26 - 29 October
Contemporary Dance 2.0
A rhythmic, fiercely energetic and exhilarating performance from celebrated choreographer Hofesh Shechter and his award winning company Shechter II.