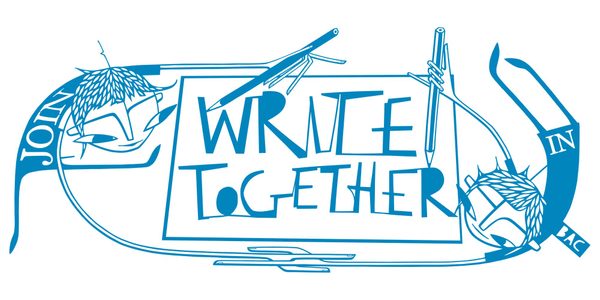 Write Together
LET'S WRITE TOGETHER… AGAIN
Following the great success of our first Write Together project, we are running a second round of the project.
Lockdowns and further worries resulting from the pandemic has been challenging for everyone and even as the world begins to open up, many of us may want to reach out and connect with others in our local area again.
Write Together is a free kit for anyone, ages 14+, that can be delivered to your home with everything you need to reflect on the last two years and if you want, share this with a Wandsworth neighbour. You send your completed postcards back to us, and we'll send it on to someone else in the community. It's anonymous and you can receive postcards too if you like.
The aim is simple, to pass on a bit of kindness in the community.

This project is supported by Battersea United Charities.
WHAT'S IN THE PACK
Each pack will contain instructions and an idea on what to do. The postcards were beautifully illustrated by artist Imogen Harvey-Lewis.
It also includes everything you need to write your thoughts on the postcards supplied, and postage to send it back to us. Everything will be sent from our building, so no personal details will be shared with anyone. It is completely anonymous.
HOW DO I GET A PACK?
Write Together is open to anyone living in Wandsworth.
Packs are completely free, we will provide all the materials needed to use them, including postage.
If you are an organisation, charity or connected to a group of people who you think would benefit from a pack, please contact Michelle on writetogether@bac.org.uk or fill out the form below with your details.
If you're having issues with the online form and need to speak to someone on the phone, you can call Michelle on 07384 815 080 on Weds 10am – 2.30pm. If calling outside these hours, please leave a voicemail and we'll be able to give you a call back.
Deadline to order a Write Together pack is 15 Dec.
Deadline to send back your pack is 14 Jan.
If you live in Wandsworth and would like a kit for your own personal use, or to be delivered to a friend or neighbour,  please order using this form.
Deadline 15 Dec.
Form for Individuals
If you're a group or organisation interested in ordering Write Together kits for your network, please order using this form.
Deadline 15 Dec.
Form for Groups