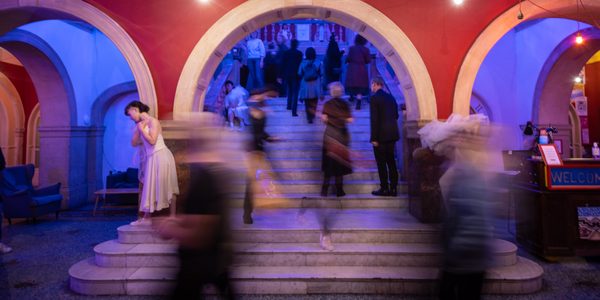 Become a Volunteer
Volunteering at Battersea Arts Centre is a great way to support us, and you would get the opportunity to watch our productions, learn about working in a theatre environment, and meet new people.
Volunteers form a valuable part of our Front of House team, and you would be helping us to check tickets, direct visitors around the building, and making sure our audiences feel safe and welcome. In addition to seeing our shows for free, you would also get free hot or soft drinks while on shift, receive on-the-job training and learn some new skills.
If you're interested in volunteering with us please fill in the contact form below and we will get back to you.
Please note that we are currently unable to accept volunteer applicants under the age of 18.
If you have any questions about volunteering with us feel free to e-mail us at Volunteers@bac.org.uk
We look forward to hearing from you!