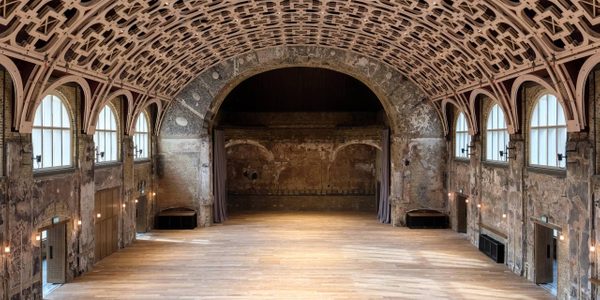 Make our building yours

WEDDINGS
Filled with history and creative flair, Battersea Arts Centre is an ideal venue for couples wanting to tie the knot somewhere a little different.
FIND OUT MORE

MEETING ROOMS
Looking for flexible and affordable meeting room space for between 2 and 80 people?
FIND OUT MORE

REHEARSAL SPACE
We have a range of rehearsal spaces to suit all creative projects. BAC has a rich history of developing exceptional projects, and we'd love to host you and your team.
FIND OUT MORE

FILMING
From gothic corridors to opulent entrance halls, Battersea Arts Centre is a labyrinth of atmospheric spaces.
FIND OUT MORE

OUR SUPPLIERS
We pride ourselves on seeking out the best companies with sustainability, quality and professionalism at their heart. Here we have curated a list of our Dedicated Event Partners whom we have welcomed into the BAC community to help us make your event as dynamic and spectacular as possible.
DOWNLOAD OUR PDF
Testimonials
Just Seventy
"Our experience working with the team at BAC was very positive. BAC is a fantastic events space, which lends itself to a wealth of creativity in terms of design and layout and we wouldn't hesitate to work here again."
Snook Events
"A standout venue, not only for its unique and beautiful facilities but they couldn't be more accommodating, helpful and reliable giving us the ability to deliver to our high standards. A great example of quality in the events industry."
Barbara Simpson Party Design
"Battersea Arts Centre is a hidden gem in London. It proves to be a versatile, interesting, innovative & accommodating space in which to host an event and offers a fabulous canvas to create a myriad of event styles."