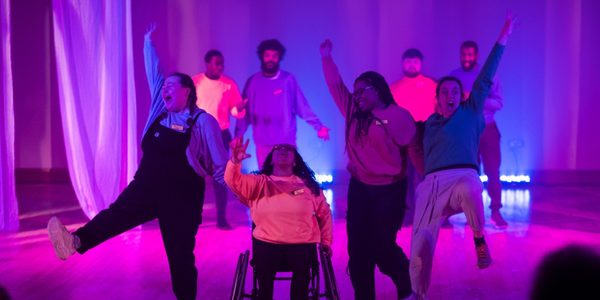 What Do You See?/The Posh Club/How Shall We Begin Again?
In this final year of the project, partners chose different projects, recognizing that although our organisations and communities have some similarities, our tastes and needs are different.
What Do You See?
What Do You See? is performance weaving words, song & movement that asks us all to consider the question – when you look at someone, What Do You See?
The PappyShow work with inclusivity, joy and bravery at the heart of their work. They work to platform marginalised voices through on-stage productions and training initiatives such as anti racism & unconscious bias training.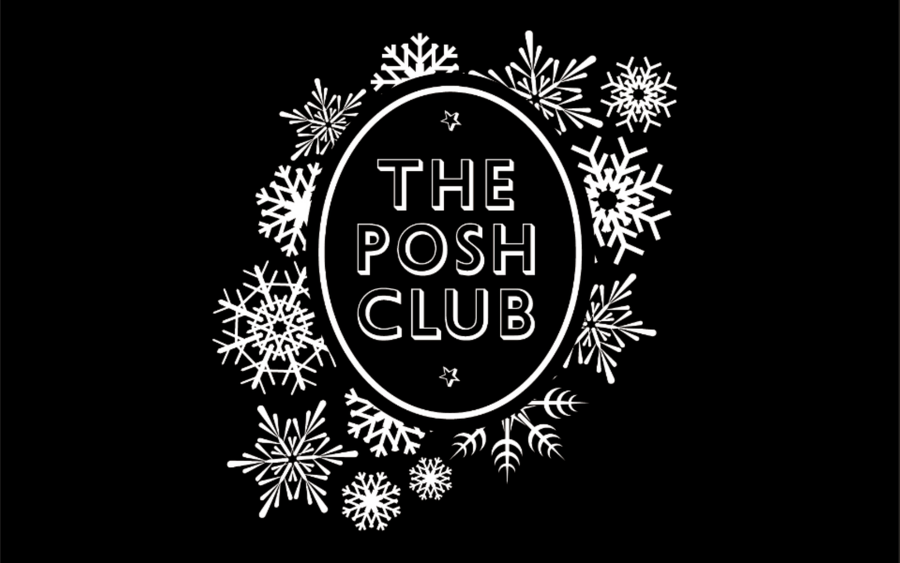 Common Wealth are working with Duckie to make a Christmas version of The Posh Club; a spectacular cabaret, afternoon tea, dancing and lots of festive fun.
The Posh Club is a glamorous performance and social club for older people (60+) held regularly in five locations across London and the South East. For Christmas 2022 Duckie will work with Common Wealth to bring the Posh Club to Cardiff for its first-ever Welsh outing for a three-and-a-half hour event, held in the heart of the community in an elegantly transformed community centre. We invite audiences to dress up, experience live performances, be together and indulge in a good dose of Christmas cheer.  Starring Li Harding, Pink Suits, Tina Turner, Shirley Bassey and The Debbie Chapman Dancers.  Master of Ceremonies Azara with a Dozen Silver Service Hosts.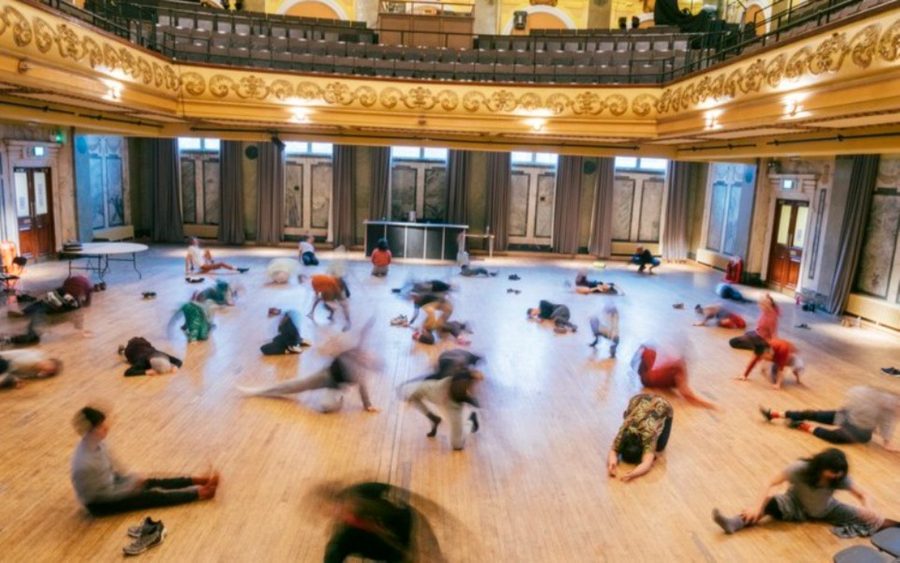 How Shall We Begin Again?
How Shall We Begin Again? with Jo Fong is a project is for anyone who feels that dance is part of their lives, or who wishes to do the work of being in their bodies.
In March 2023 people will gather for a 10 hours performance event…something between portraiture, protest and something like a prayer. On its simplest level it's about how we reconnect with ourselves, our bodies and each other.
Jo is a Creative Associate with the Wales Millennium Centre. She has been dancing and making for 30 years and began her career with Rosas, Rambert and DV8 Physical Theatre to name a few.
On Tour
Friday 9 & Saturday 10 December – What Do You See? The PappyShow and Restoke, Stoke on Trent
Tuesday 20, Wednesday 21, Thursday 22 December – The Posh Club at Christmas – Common Wealth, East Cardiff
Thursday 2 & Friday 3 March 20203, What Do You See? – The Old Courts, Wigan
Sunday 18 March – How Shall We Begin Again? – Jumped Up Theatre, Peterborough