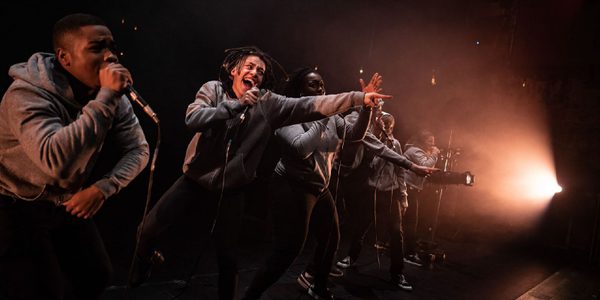 Touring Productions
BAC's National and International Touring Productions
Sharing our radical artistic ideas across the globe 

Alongside our artistic programme in BAC's London home, we are always excited to take our work across the UK or overseas. Check below for opportunities to see our work in other brilliant venues both nationally and internationally.
From scratch performances in our building to selling out shows across the globe, Frankenstein: How To Make A Monster sets off on a nationwide tour in 2022.
Part electrifying gig, part thrilling theatre, Frankenstein will leave you asking: Who are the monsters we fear? Who created them? And how the hell did they just do that with their voices?!