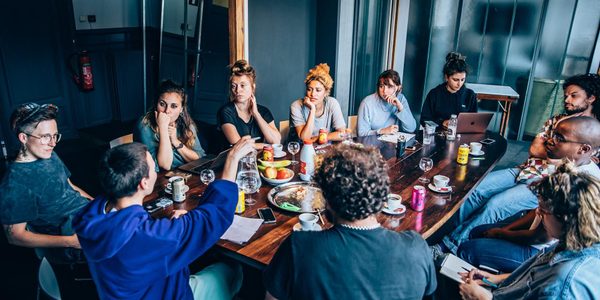 Scene Change
International Exchange Programme: An exchange between six performance makers at three festivals in three countries
Following a successful pilot in 2022, The TheaterFestival Vlaanderen (HTF), the Netherlands Theaterfestival (NTF) and Battersea Arts Centre (BAC, London) are collaborating on SCENE CHANGE: an international exchange programme at three festivals in the late summer of 2023.
During the Horizon Showcase at the Edinburgh Fringe Festival, Nederlands Theater Festival and Het Theatre Festival, we are inviting six performance makers who will come together to see and reflect on the shows at the festivals, share their own artistic practices and working conditions, discuss current international themes and trends in performance and ultimately share their ideas and observations.

The programme aims to give an opportunity for six artists to enter into a dialogue about artistic and social themes across national borders, broaden their networks and expand their artistic practice. We also invite the artists to share their critical reflections on our three festival programmes and the position they take in a wider international arts ecology.
Scene Change is funded by Fonds Podiumkunsten / Performing Arts Fund NL.
Scene Change 2023 Artists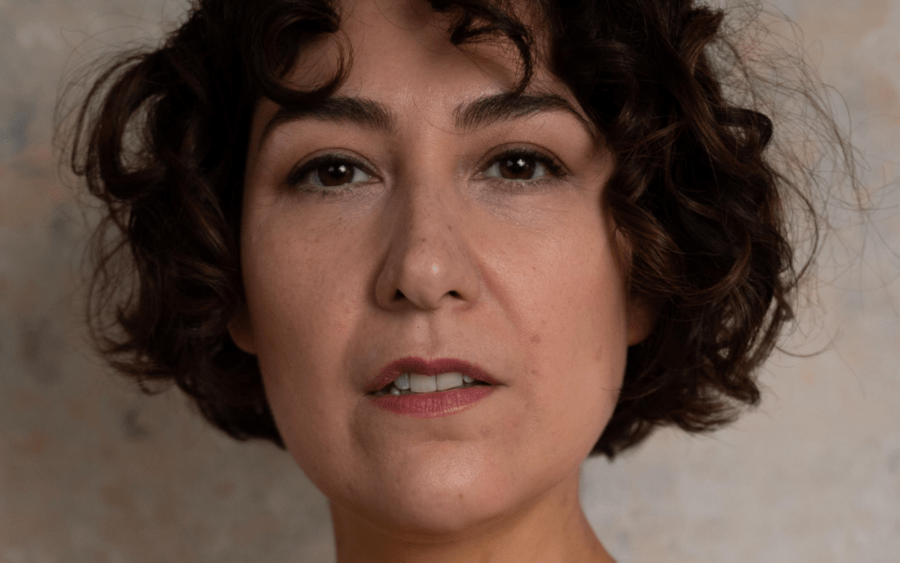 Jennifer Jackson
Jennifer Jackson is a Latinx Anglo-Bolivian theatre-maker, movement director/choreographer and performer. Her work interrogates how women and girls use their bodies, and the complexities of living between cultures. Underpinning all her work is the interrogation of the ways that space is intimately bound up with power. Her practice encompasses theatre, dance, live art, and the excitement of a sports spectacle.

Her acclaimed work ENDURANCE was shortlisted for the prestigious Theatertreffen Stueckmarkt at Berliner Festpiele 2022. She is currently a Barbican Centre Open Lab Artist, where she is developing a new work, WRESTLELADSWRESTLE, drawing on her teenage career as a British Judo Champion.
https://www.jenniferjackson.net/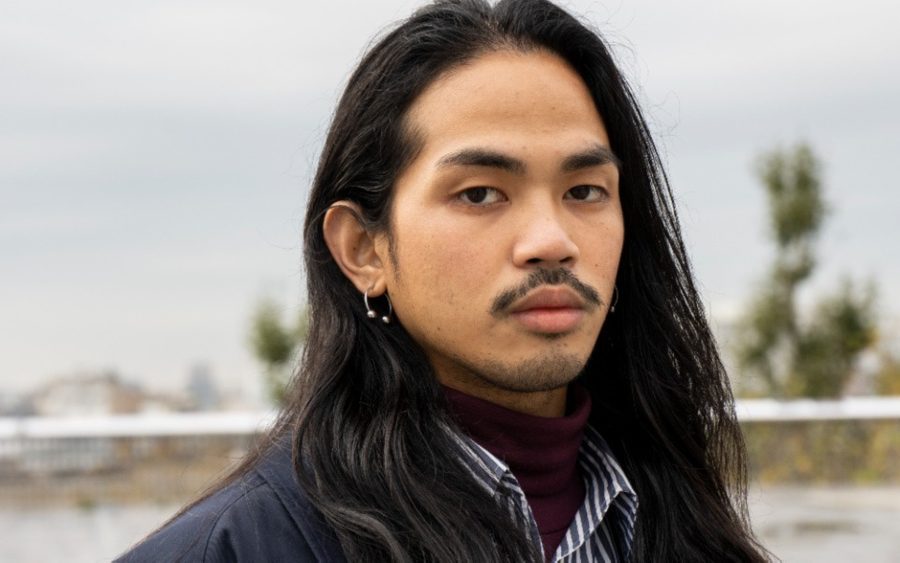 Joshua Serafin
Joshua Serafin is a multi-disciplinary artist who combines dance, performance, visual arts, and choreography. Born in the Philippines, they are currently based in Brussels. They are also a house artist of Viernulvier from season 2023-2027.  They are trained in dance in the Philippines, Hong Kong, and PARTS in Brussels. They also have finished their bachelor's and master's in Visual Arts in Fine arts in KASK in Ghent. Their works deal with questions about identity, transmigration, queer politics and representation, states of being, and ways of inhabiting the body. Their cosmology of works creates new forms of rituals, and embodiment, based on queer ecologies. Serafin's work as a maker, performer, and dancer have been recently internationally acclaimed as they actively show and tour their work across the contemporary art scenes of Europe and in festivals in East Asia. Whether performing on stage, inside the museum, or through video and photography, Serafin's artistic process is an intense sociological exorcism of Filipino identity with hybridity of the western ideologies; unpacking the historical violence of its feudal contemporary society and its dehumanising normality.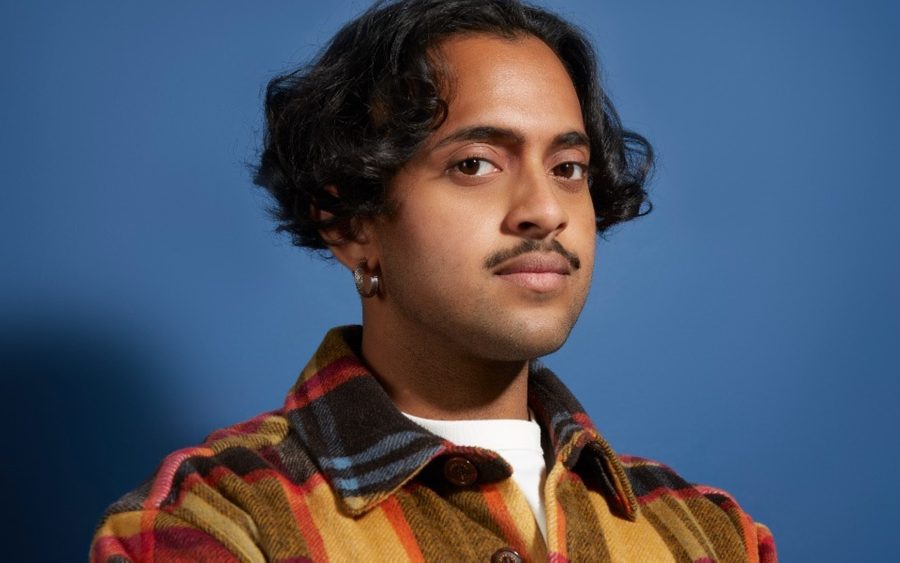 Krishna Istha
Krishna Istha is a London-based performance artist, theatre maker, comedian and screenwriter. They make socially conscious, form-pushing works about taboo or underrepresented experiences of gender, race and sexual politics.
Currently, they are writing on Sex Education Netflix (Season 4). More recently, they were a Barbican Centre Open Lab artist (2021-22) and an Arts Admin Bursary Artist (2020-21). They were one of two shortlisted writers for the SKY Arts & Royal Society of Literature Writers Awards under screenwriting (2022), and came Runner-Up on Screenshot (2021) — a competition for comedy writer-performers hosted by Sister Pictures and South of the River Pictures.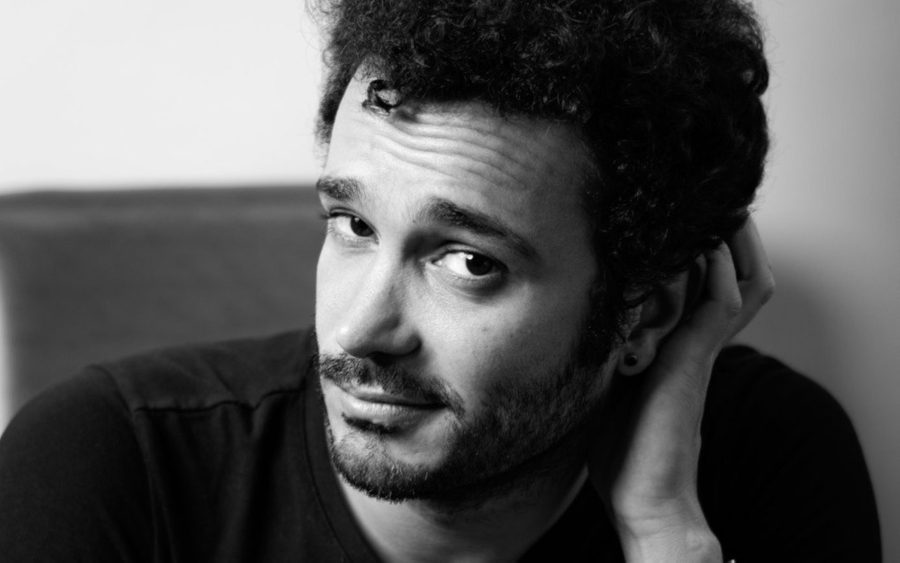 Meysam Kisomi
Meysam Kisomi is an actor and theatre maker from Tehran, Iran. He started acting in Iran when he was 15 years of age in theatre and short films. He is currently based in Amsterdam. His migration gave him an unique perspective on the different lives we live, from cultural differences to those related to human rights. Being able to talk about these issues has fueled his work as a storyteller. Since then, he has moved to theatre making as well, performing at The international Storytelling Festival Amsterdam, The Amsterdam Fringe Festival and Oerol Festival.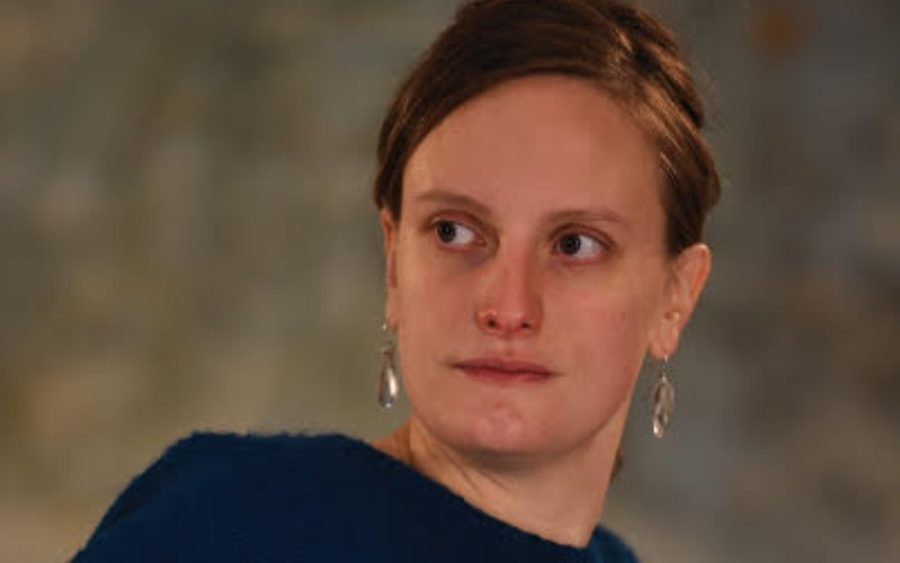 Mira Bryssinck
Mira graduated from KASK in Ghent in 2016. She made a first theatre performance UTOPIA (with people with dual-diagnosis problems connected to the Villa Voortman meeting centre) that played at Theater Aan Zee and at Frascati in Amsterdam, among others. In 2018, she made LETTER, a performance for HETGEVOLG in Turnhout.  She made her first solo performance Glory Box in 2019 under compagnie cecilia.  Mira starred in the much-discussed television series Tytgat Chocolat, which won the Prix Europa and the Diversity Award in Cannes. In addition, Mira was first laureate for the Karen Vernimmen Prize (2019) and the Vocatio Scholarship (2020). Mira was part of the Montignards (2021) and starred in Tine Van Aerschot's performances The Mean God or the megalomaniac inferiority complex and Fanny of The Scheldt Offensive, The Roovers and Theatre Step. This year, Mira addressed the State of the youth at Het TheaterFestival. Mira is part of the collective Par Hasard, which she co-founded and with which she made the performances A Pair Of Socks and ZET U. She is currently working within Par Hasard on the brand new project Malinconinco.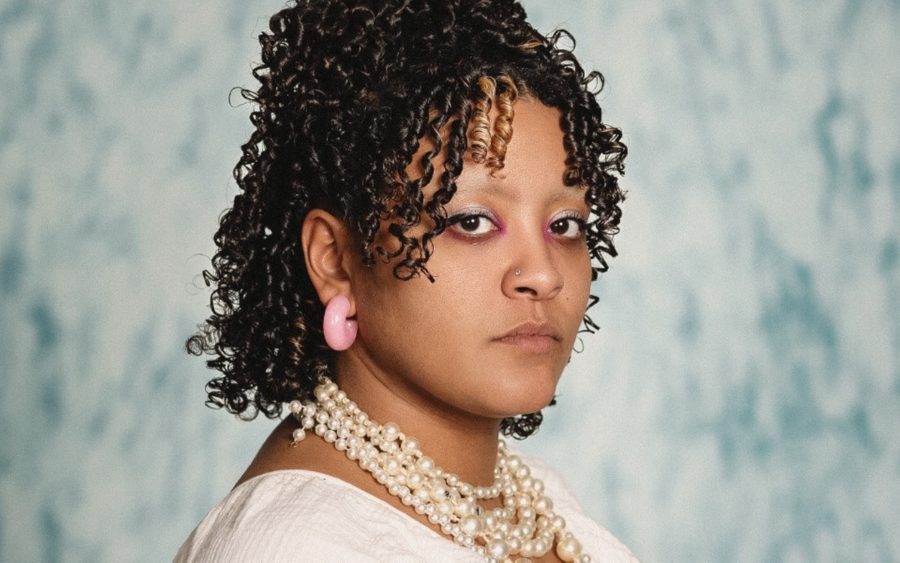 Toni Blackwell 
Toni Blackwell graduated at Theatre in Education at the Amsterdam University of the Arts in 2021. Her work is provocative, educational and deals with social themes that concern her personally. Taking her own experiences as a starting point, she gives her performers agency to create material based on their own vision. Toni teaches in various places and was an assistant director on the acclaimed play The Story of Travis. In 2022, Toni has been awarded "De Troffel", The Dutch Festival Cement's annual incentive prize.
Scene Change 2022 Artists