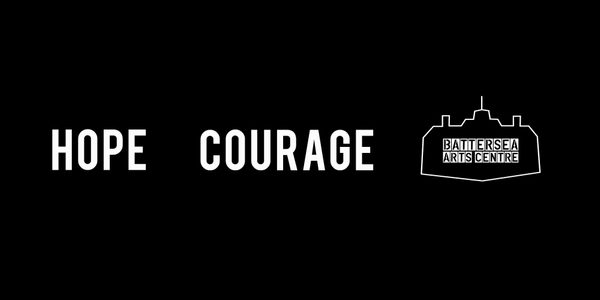 ARTIST COMMISSIONS
In our commitment to supporting artists throughout the pandemic, as we hand over our building to become Wandsworth's local Vaccination Centre, we have commissioned eight brilliant digital artworks to provide some Hope & Courage to our visitors over the coming months.
This March, we'll be delivering these pieces across our social media channels, with each video shining light on the unique challenges of the past year.
Join us as we take a moment together to reflect, and look forwards, to a better, brighter, future.
These videos offer a unique perspective on the events of the past year, bringing focus to the things we've valued the most during the lockdown.
From Richard DeDomenici's history of Courage along the River Thames, to artist Scottee & Friends touching interview with his mum, we hope that these commissions offer comfort and closure on what has been a difficult year in our history.
Follow our social media channels for a little more insight into the inspiration, and creation of these pieces, with artists taking over throughout the month of March.