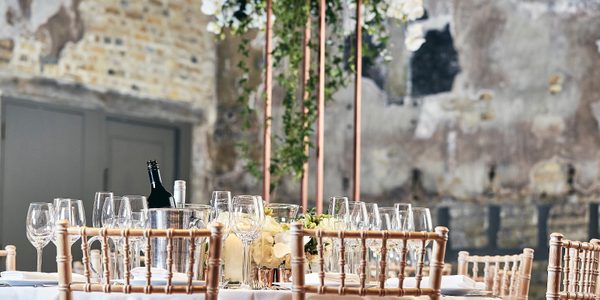 Events services

Battersea Arts Centre offers a hands-on approach to event management and venue hire with wrap-around services to match. We have a team of experienced event managers who will look after you from the point of contact through to wash-up. We also offer the following in-house services to ensure your event is taken care of from every angle.

FOOD
Our experienced in-house catering team have designed, produced and served at a huge host of events in many spaces across our beautiful building.
We pride ourselves on providing a personable yet professional service. Led by Head Chef Nigel James, we utilise our local supply chain to create market fresh and seasonal menus with quality, homemade food at its heart.
Speak to our Events team to get expertise and guidance on creating the perfect combination of menus to suit your day, from cocktail and canapé receptions to wine and cheese board displays for evening guests.
If you wanted something slightly different, we work with a small but select number of caterers who all know our venue and our clients.
There is no additional fee for using one of the following:
Blue Strawberry
Bubble
Caper & Berry
Payal
Tony Page
Jimmy Garcia Catering

Social Pantry
We are confident that this list gives you a range of options to choose from. If after looking at these you feel you'd still like to bring in your own suppliers, please discuss in more detail with your event manager regarding corkage and buyout fees.
Catering is additional to the hire fee and services are based on your own requirements – please contact the team for a tailored quote

DRINK
We have a range of fixed bars throughout our building, but also the flexibility to produce pop-up bars in locations to suit your unique event. We have a dedicated bar team who will work with your event manager to ensure the bar offer suits your event and your guests.
Our range of drinks focuses on locally brewed craft ales, quirky spirits, and small-scale wine growers as well as botanically brewed soft drinks and seasonal specials.

PRODUCTION
(Sound/Lighting/Video/Staging)
We have a responsive production and logistics team who are on hand to help bring your event to life and can advise on how your celebration or brand activation can make an impression. We also work with Broadsword Event House as our preferred technical supplier who can create bespoke experiences for each individual client.
The new Grand Hall has an advanced technical capacity and AV infrastructure meaning it can deliver innovative events like never before. This includes video and sound tie lines in more areas and optimised rigging positions for projectors and lighting.
We also now have 18 acoustic banners which allow improved acoustics, enabling us to switch from 'concert hall' to 'theatre' to 'speeches' set-ups. We have automated black-out blinds should your event need to remove natural daylight, and a multi-skilled technical and production team to meet every client's needs.

OTHER SERVICES
If you book an event with us, our preferred suppliers would be delighted to support you with a range of services including production, styling and floristry.
For Flowers: Simon Lycett and Pinstripes & Peonies
For Furniture: Velvet Living Event Hire UK
For Entertainment: Stormont London
We would be happy to make direct introductions – please speak to your event manager for any recommendations or referrals. We also have a wider number of recommendations for photo booths, stationery, decorations – the works!