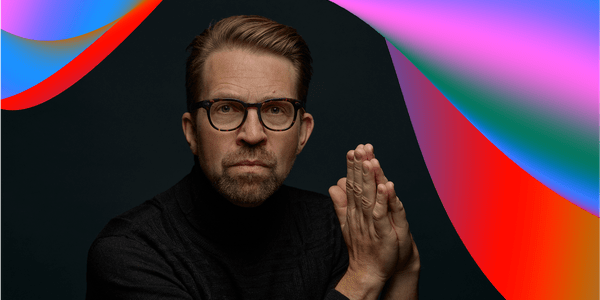 Information
Time: 1pm
Tickets: £18 Seated / £10 Standing (half price tickets are available for under 18s and disabled people)
A limited number of £6 Promming tickets will be available on the day of the concert
Running Time: 60 mins
This event takes place in person in our Grand Hall. 
The concert will also be broadcast live on BBC Radio 3.
The music of friends: for pianist Leif Ove Andsnes, performing with the musicians of the Mahler Chamber Orchestra is first and foremost about "partnership, a companionship". Together, they've explored the music of Beethoven; now they turn to Mozart and in this lunchtime recital at Battersea Arts Centre they pare it down to basics – Andsnes, three MCO players and some of the loveliest chamber music ever created: the Piano Trio KV 502 and the warm-hearted Piano Quartet KV 493.
This is music that Mozart conceived to be played at home, intimate without being inhibited, and playful without ever being flashy. Just inspiration, wit and melodies that speak straight to the heart.
Mozart
Piano Trio in B flat major  22'
Piano Quartet in E flat major  27'
Leif Ove Andsnes piano
Members of the Mahler Chamber Orchestra
Matthew Truscott violin
Joel Hunter viola
Frank-Michael Guthmann cello
Choose Dates & Book
The default price is our suggested price per ticket. Any amount paid over this will help us continue to make our events accessible to everyone.
No events could be found. Please try again
ACCESS
PRE EVENT INFORMATION
This event takes place in person in our Grand Hall. This space is on the first floor, with step-free access.
There is a wheelchair viewing platform to the side of the stage.
If you have booked a ticket you will receive an email from us before your performance detailing important information about your visit. If you would like to read about our current COVID safety measures in place, you can find out more about what to expect here.
PERSONAL ASSISTANT/COMPANION TICKETS
If you require the assistance of a friend or helper to attend, we can make a free ticket available for your companion. You can book access companion tickets online or contact the Box Office to book by emailing access@bac.org.uk. 
To book a free access companion online:
log in to your account here
go to 'Other preferences' and tick 'I require a personal assistant/companion'.
Choose the performance, date and seats you would like and if you add at least 2 tickets to your basket, then one of these will automatically become free.

WE'RE GOOD TO GO
We have been recognised by the National Tourist Associations of Great Britain and Northern Ireland, that we are operating within the COVID-19 Industry Standard.

FACE MASKS
We encourage all audience members to wear a mask whilst sat in performance spaces and when moving around our building (unless you're exempt).
SOCIALLY DISTANCED PERFORMANCES
We have a limited number of socially distanced performances for most shows, so you can choose when you feel most comfortable attending.

BOOK WITH CONFIDENCE
Our COVID booking policy means that it's easy to exchange your tickets if you are unable to attend.
YOU MIGHT ALSO LIKE...

29 June - 2 July
The Making of Pinocchio
A true tale of love and transition told through the story of Pinocchio. Join two artists on a fantastical journey through a real-life story as they make a new version of Pinocchio.   

29 June
Christopher Bliss: Work in Progress
Christopher Bliss is a village-renowned novelist and son of two. WARNING: This show contains scenes that some viewers may find extremely nice.

30 June
Sami Abu Wardeh: Bedu
Work in Progress
Sami Abu Wardeh uses his body and voice to present an hour of character comedy that may feel dangerous but is probably as safe as milk or houses.